Method
"There is one thing stronger than all the armies in the world, and that is an idea whose time has come."
[Victor Hugo - do you know who is he? Find it out here]
In line with Reale GroupGroup's mission to create the conditions to ensure that those who live within its sphere feel privileged, Reale Lab 1828, under complete autonomy and fully independent from its parent Company, operates with the goal of finding new solutions to everyday little or big problems.
Doing old things in a new way: this is innovation
[Shumpeter - non sai chi è? Scoprilo qui]
"Innovate": everybody says they want to do it but really applying an Open Innovation approach means to create synergies and partnerships, while intermingling with one another.
Actually, the key to success, capable of opening the door to the future by creating innovation, is to look further. It is not feasible to change one's criteria while looking within oneself. Quite the opposite, it is more and more essential to open oneself up to external ideas and impulses, to let oneself be inspired and influenced by various players who will bring different perspectives.
Since the beginning of this enterprise, our team works daily with entities such as research institutions, startups, incubators and international networks, while attending refresher courses, conventions and conferences, as well as participating in "calls for ideas".
Please visit the "What's up" section of our website in order to stay up to date with our activities to conquer the world .
If we wish ideas and suggestions to materialize and become real products and services, we must take a counterintuitive approach.
Quite often, in business, failure is stigmatized and viewed as a sign of weakness.
[Samuel Beckett - do you know who is he? Find it out here]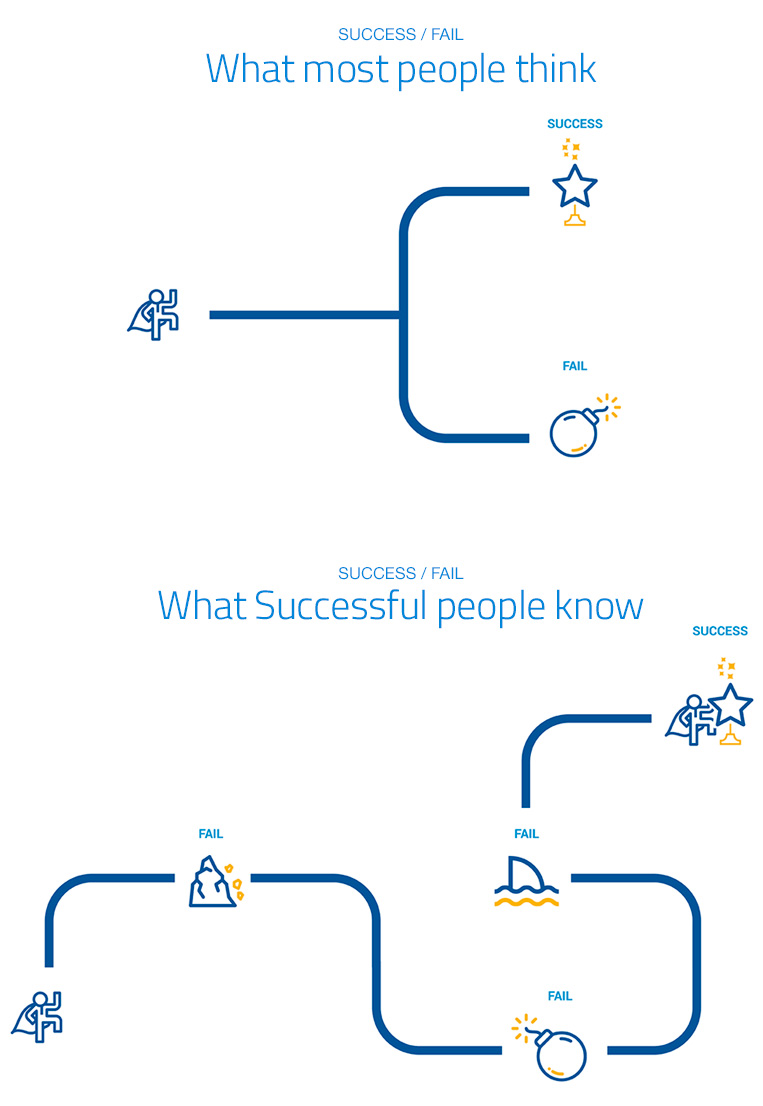 Quite often, in business, failure is stigmatized and viewed as a sign of weakness.
Within Reale Lab 1828, we believe that every failure is one more step to success, instead.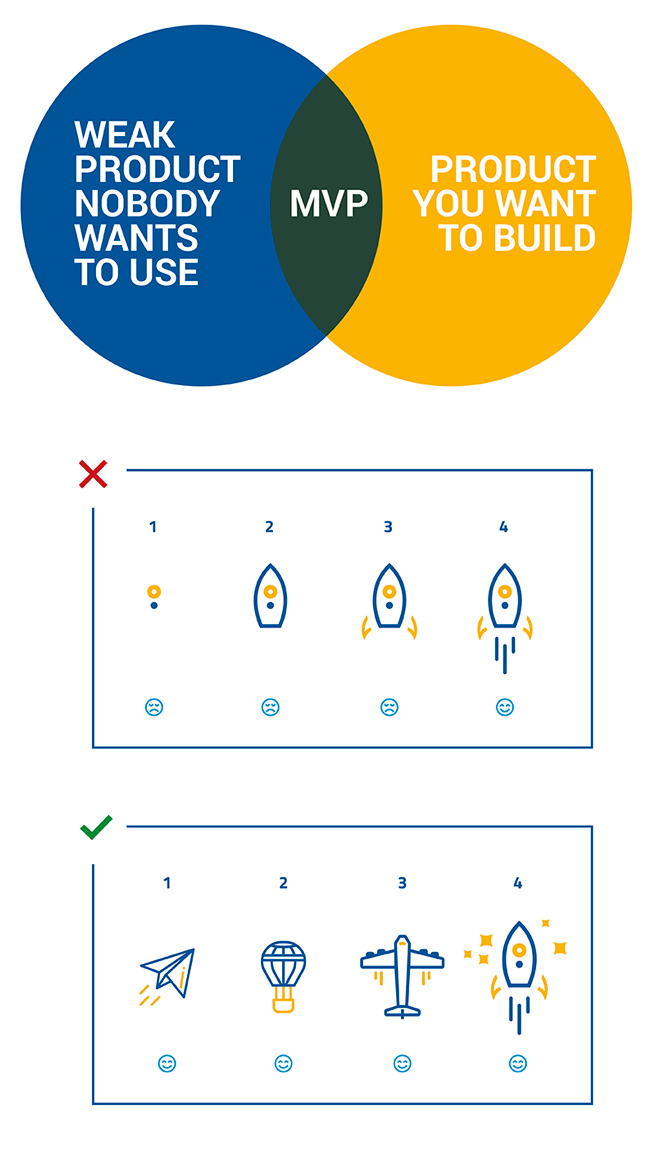 The Minimum Viable Product (MVP) theory helps us to choose right solutions. The MVP is similar to the Lean Startup, according to which, in order to achieve the best final product, you must progress iteratively, by creating a prototype which immediately ensures a solution to the problem and then make adjustments for improvements at later stages.
If you think you have found a suitable solution to whatever problems of everyday life and you wish to share it with us in order to get support or create a chance for collaboration, please send us your idea or make an appointment with an Expert of ours.